Small Groups at Freedom Church

Small Groups have one, simple purpose—to bring people together. We believe God created us to live in community with others and only then can we experience the full life He intends for us.
We believe life change happens in the context of Relationships.
Our Fall 2023 Semester kicks off soon. Check out all of the groups we have available for you to choose from. Find your people!
---
Are you a High School or Middle School student, or a parent of a student?? Here is a small group JUST FOR STUDENTS! No need to sign up, just show up for this one whenever you can! Or, click the image below to learn more about our Freedom Youth Group.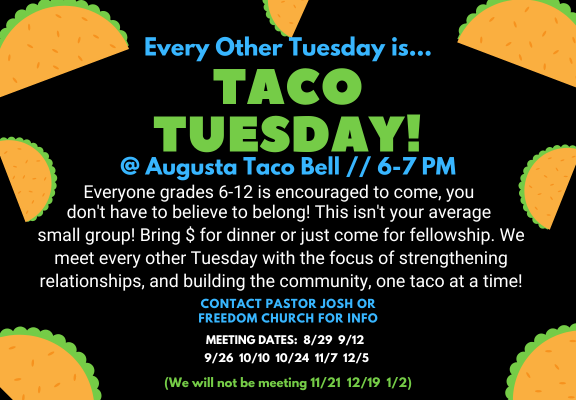 ---
Are you a post-High School or 20 Something looking for a group to hang out with?? Our Young Adults is the place for you! This is a thriving group of people looking to build relationships with their peers, while also strengthening their walk with Christ. There are childcare options available if you have children you need to bring with you. Click the link for more info or to sign up to join!

---
You are cordially invited to a women's group that meets on Wednesday mornings at 9:45 AM at Freedom Church. Our goal is to deepen our walk with God and grow in connection with each other. Oh, and we like to have fun, too!

---
The vision of this small group is to be the hands and feet of Jesus. This study will be finding out how to serve your city and why it matters!

---
Calling all MEN! Join in the Band of Blessed Brothers on Wednesday nights. Click the link to sign up, or call Thane White at the number listed below.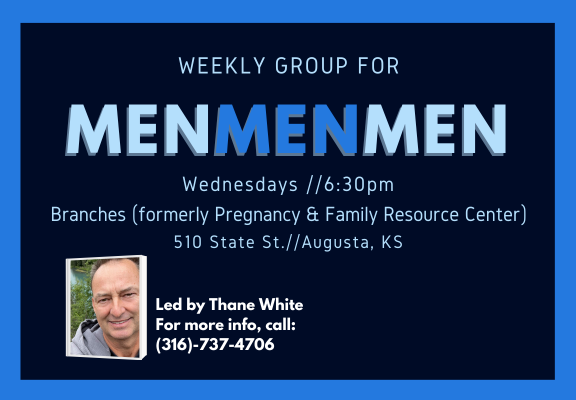 ---
This lifestyle small group led by Staci Hogan is for people who want to find out how to take control of their health through clean eating and holistic living. (Childcare is TBD) For more information or to sign up, click the link below!
---
Women in the Word: Bibliology for Women
will walk you through how to develop a healthy relationship with the Bible. Learning how to study the Word and reading it consistently is bound to lead to a thriving relationship with Christ! Click the link below for more information and to sign up!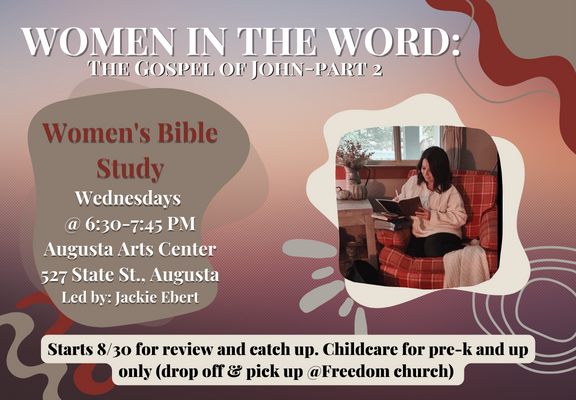 ---
Looking for a Wednesday night group for everyone?? Check out this study for understanding the basics of Bible doctrine with practical application for today.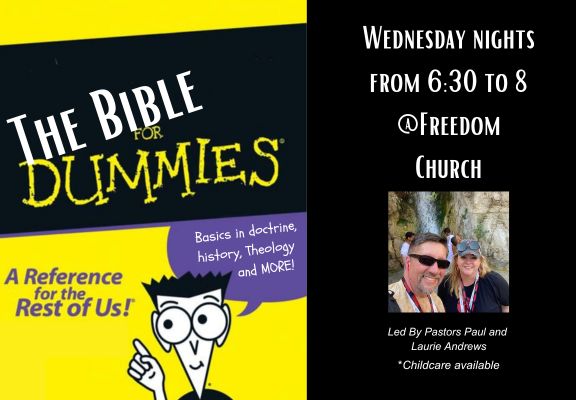 Click the link below for more information!
---
Do you like to do acts of service for other people?? Then this group is for you!! The Helping Hands Group does not meet weekly, but on an as needed basis. Click the link for more information and so Mark can connect with you!

---
This group meets on Sunday mornings before services to pray from 8:15-8:45 am. Whether you're familiar with prayer, or you want to learn more, this group is for you. Click the link below to sign up!

---
If you're available on Thursdays, check out Charlotte's Women's group designed for fellowship and Bible Study!
---
This is a small group for people who struggle with depression during what is supposed to be 'the most wonderful time of the year'. Karen will be sharing on how cope with loss from a scriptural standpoint, especially during the holiday season.